Website
Scholarship App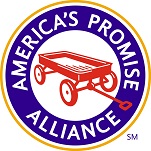 The Little Red Wagon
"The little red wagon. A symbol of childhood. It could be filled with a child's hopes and dreams or weighed down with their burdens. Millions of American Children need our help to pull that wagon along. Let's all pull together."
General Colin L. Powell, USA (Ret)
Founding Chairman
America's Promise
The Cumberland Public Schools Foundation, Inc., established in 2001, is a 501©(3) non-profit organization that provides a channel for individuals, businesses, and foundations to make tax deductible gifts to the Cumberland County public school system.

Its purpose is to raise private funds to augment public dollars and thereby enhance the educational experience for all students in our public schools.


Why do the Cumberland County Schools need the Foundation?

Foundation dollars will allow our school personnel some help to provide extras to support and enrich our children's education. CCPSF funds will meet needs not covered by the school budget.